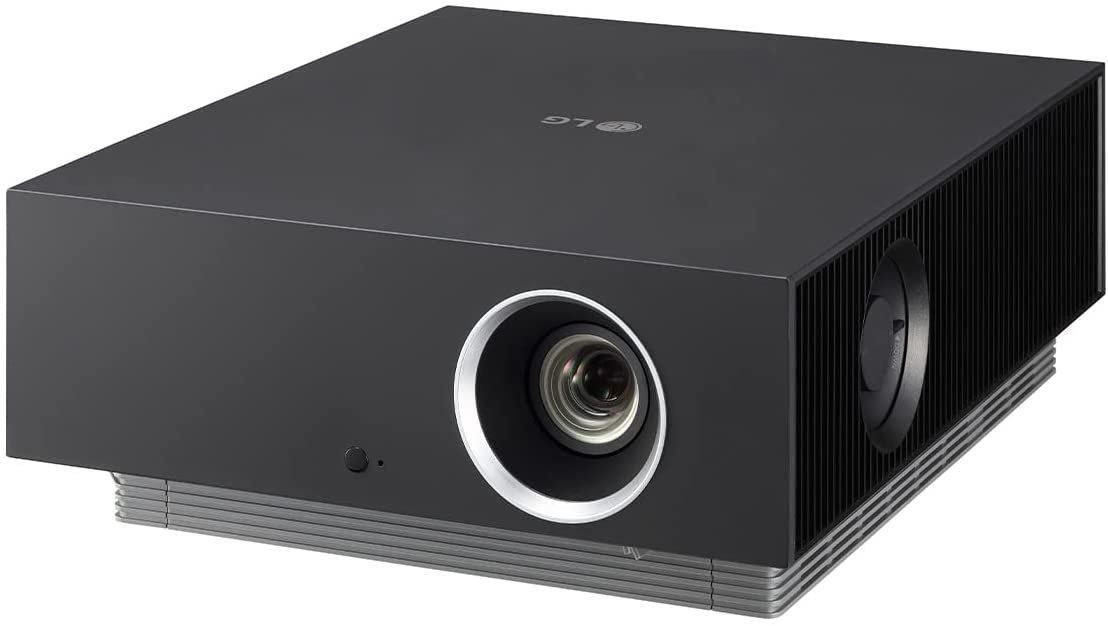 LG 4K UHD Smart Dual Laser Projector
LG CineBeam projector features impressive performance, processing capabilities delivers impeccable precision and detail up to a 300-inch screen.


4K UHD (3840 x 2160) Resolution
Projection Screen Size 40" to 300"
Dual Laser light source
Optoma GT5500+ Ultra Short Throw Projector
Experience a super-sized 100-inch image with the GT5500+ placed less than 14 inches away from a flat surface or screen. The Optoma GT5500+ is a Full HD 1080p ultra short throw projector for presentation, gaming, movies, and sports. At 3500 lumens along and with a 25000:1 contrast ratio, the GT5500+ creates bright and colorful images.


1080p 3500 lumen ultra-short throw projector with 25000:1 contrast ratio
Enjoy live Presentation, movies, sports, TV shows and gaming in Full 1080p
BenQ 3300 Projector
This portable projector is perfect for PowerPoint presentations, photo montages and video clips running from a Mac or PC laptop, DVD player or other sources.


3300 Lumen Projector
HDMP and GVA Input
NEC PA622u Projector
NEC's PA622U is a 6200-lumen installation projector equipped to take on the most demanding integration projects.
Great for Movies
6200 lumens
HDMI, DisplayPort, VGA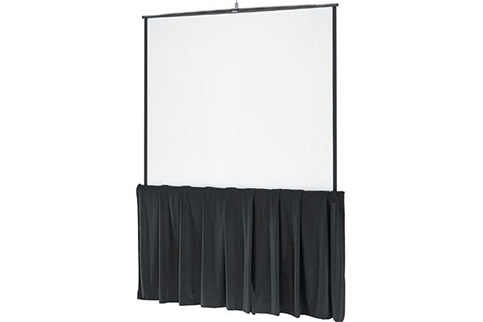 Da-Lite Picture King
Da-Lite Picture Screen is a high-quality tripod screen that withstand daily usage. Screen height is adjustable to accommodate any ceiling height with self-locking extension tube and high/low case adjustment.

• Viewing area 96" by 96"
• Format Square
• Matte White
• Black Carpeted case

PROJECTOR SCREEN – 100″
When you need to rent a projector screen to supplement a slide presentation or an audio-visual display, Charlotte Audio Rentals provides clients with advanced projector screen options. If you are planning an outdoor movie display, you can rent a projector screen that optimizes the brightness from the projector to block out fading from sunlight. Hall with light to compliment your wedding's color scheme. You can turn any event space into a beautiful canvas of light.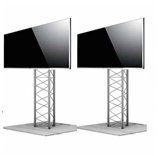 4K TV
Delivering high-performance color, contrast and image detail in 4K Ultra HD, on stand or truss
LIGHTING
Special Event Lighting: Add elegant and eye-pleasing uplighting to your room or event center. Beams of Light shine up walls, columns or key points of interest and visually enhances the room for your special event

Wedding Lighting: Uplighting is a great way to bring a beautiful and stimulating feel to your wedding. Uplighting adds depth and a personal touch to your wedding by literally painting your reception hall with light to compliment your wedding's color scheme. You can turn any event space (loft, gallery, etc..) into a beautiful canvas of light.
CHAUVET LED and Laser Lighting System
"GigBAR 2 is the ultimate pack-n-go 4-in-1 lighting system including UV in its wash lights and strobes for better color mixing and effects. GigBAR 2 includes two LED Derby fixtures, LED wash lights, a laser, and 4 high-power, LED strobe lights all mounted on one bar.
Laser Show System
The brand-new F1066 DJ light laser 4 lens is available in green, red, purple, and yellow. These 4 tuner beams can emit more than 100 laser patterns and combine them into more than 300 light effects. The ser beam can emit more than 100 laser patterns and combine them together.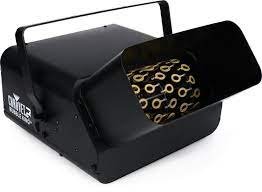 Bubble Machine
The Bubble King is a bubble effect machine ideal for parties, events, mobile DJs and more. The B-550 Bubble King features 3 double wands, a manual bubble button, and extremely high output. The bracket allows the unit to be easily mounted on a lighting truss, T-bar, etc.
CHAUVET INTIMIDATOR SPOT LED 255
Intimidator Spot 255 IRC is a feature-rich moving head spot fitted with a 60 W LED. This power-packed member of our Intimidator family enhances any event and brings out the best in any application. Using it generates a synchronized light show in Master/Slave mode with built-in automated programs. Other features include built-in effect macros and move-in-black capabilities, selectable pan and tilt ranges, electronic dimmer, split beam with 3-facet prism, easy-access gobo door for quick gobo changes, and sound activated programs. Control this effect wirelessly with the optional IRC-6 remote. The Intimidator Spot 255 IRC fits best in the CHS-X5X VIP gear bag. Available in black or white.
LIGHTINGWIRELESS LED UPLIGHT WITH CHAUVET FREEDOM PAR HEX-4
The Freedom Par Hex-4 is the most colorful model in the next generation of the Freedom Par family. It has four 10-watt RGBAW+UV LEDs for that extra punch and the special effects that white and UV add to color mixing. The Freedom Par Hex-4 has a special limiter option for extending battery life so that when you use more than 4 colors you know you'll get a good long show! The Freedom Par Hex-4 comes in black or white housing so it fits into any decor and travels safely while charging using the Freedom Charge 9 road case.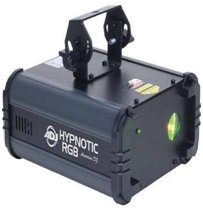 AMERICAN DJ ROYAL SKY LASER
The American DJ Royal Sky features one 30mW green and one 350mW violet blue laser. Together they create 20 patterns and an amazing "liquid sky" effect when projected over a crowd. It's perfect for small clubs or the entertainer on the go! Just turn it on and let it run in sound active mode through the exciting built-in programs. Link up to 16 units using 3-pin XLR Connectors and IEC In/Out power cables to create an amazing laser light show!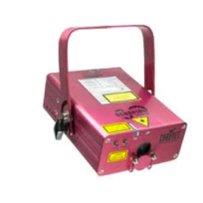 DMX- 512 CHAUVET SCORPION STORM RGX
The Chauvet Scorpion Storm RGX 4-channel, DMX-512 controlled red and green effect laser creates a unique star field lighting effect. Scorpion Storm is powered by 30-milliwatt green and red laser modules that create multiple patterns and hundreds of beams. The Chauvet Scorpion Storm offers color selections of red, green, or both red and green with strobe control. An effect motor controls the Scorpion Storm RGX lights rotations. Built-in automatic and sound-activated programs operate through master/slave or DMX modes.